What happened to María Ligia?
On the night of Saturday, January 25, María Ligia started to experience severe pain. She was in her twenty-first week of pregnancy and her mother decided to take her to the Peto Community Hospital, which is run by the Yucatan Health Ministry. She suffer great pain during the 20 minutes it took to get to the hospital.
After examining her, the doctors told Doña Margarita that her daughter would have to undergo a cesarean in order to save her life, and that she was in danger of losing the pregnancy. Eutiquio returned from Cancun after becoming aware of his wife's health. Doctors told him that only his wife would survive. He was, however, still able to discuss the situation with María Ligia and they gave their consent for the fetuses to be removed by means of a cesarean section.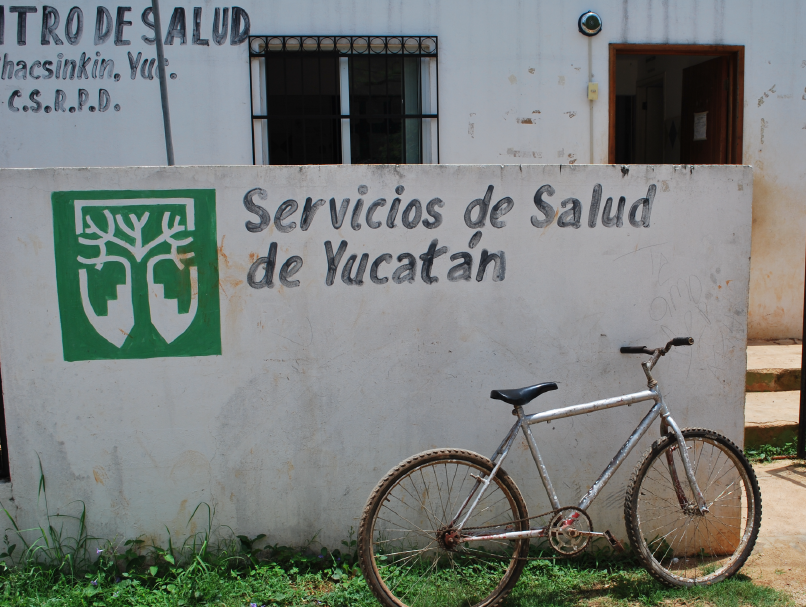 Photo: GIRE Archives
On Sunday morning, the official diagnosis changed. "I went to visit her and she told me that she was fine, the nurse told me that they would now not proceed with the cesarean because her condition was stable", remembers Eutiquio. With this "good news", María Ligia's husband returned to Cancun to work.
Nevertheless, when Doña Margarita arrived to visit her daughter, she was told that her daughter's health had taken a turn for the worse again. She had septicemia and anemia and needed blood, but they did not have any. María Ligia would therefore needed to be transferred to the Agustín O'Horán General Hospital in Merida. There was no ambulance to transfer her and Doña Margarita had to find the car that is used by the community for this type of case.
María Ligia was not transferred on a stretcher. The consolation and encouragement of her mother were all that sustained her on the two and a half hour, anguish-filled 139 kilometers between Peto and Merida. The image of María Ligia entering the hospital in a wheelchair is the last image that Doña Margarita has of her.
According to the hospital medical report, María Ligia died at 21:30 hours on Monday, January 27, 2014. Eutiquio found out on the way to the hospital in the early hours of Tuesday morning.